The AppleBlossom Difference
At AppleBlossom Insulators we are passionate about making a difference in energy conservation and committed to providing a warm, comfortable home and cost savings to homeowners. With superior, all-natural insulation products made from post-consumer resources, and the latest air and duct sealing techniques and services we will help you save money and energy while "going green." Our sustainable products are proven to be more effective than standard insulation materials, and our highly trained, professional staff provides an unparalleled level of service in commercial and residential installation.
AppleBlossom Insulators will help you save up to 40% on your energy costs - guaranteed! Contact us today for your complimentary home assessment.
Based in Concord, NC, with additional offices in Pittsboro and Asheville, AppleBlossom Insulators currently serves all counties in North Carolina. Our service area is expanding, so please contact us for assistance in your area.
AppleBlossom Insulators' products are recommended by the Department of Energy and are part of the ENERGY STAR® program, and as we are a Building Performance Affiliate you can be assured our people are trained to the highest standards. Furthermore, we are authorized to offer this training to the General Contractors, Remodelers, and Code Officials. We welcome General Contractors, Remodelers, Code Officials and green enthusiasts to visit our education section to find out more about our BPI Building Analyst and RESNET training programs.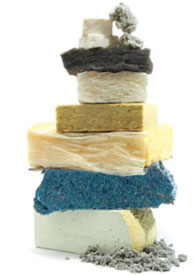 Interested in joining the AppleBlossom team? Click here for more information about our career opportunities.